Company | Fruit | In The News
A New Class of Apple from New Zealand  
Introducing Posh™, New Zealand's glass of bubbly in apple form. "Elegant, crisp and honey-kissed," Posh™ has been developed as a premium choice for discerning apple-lovers.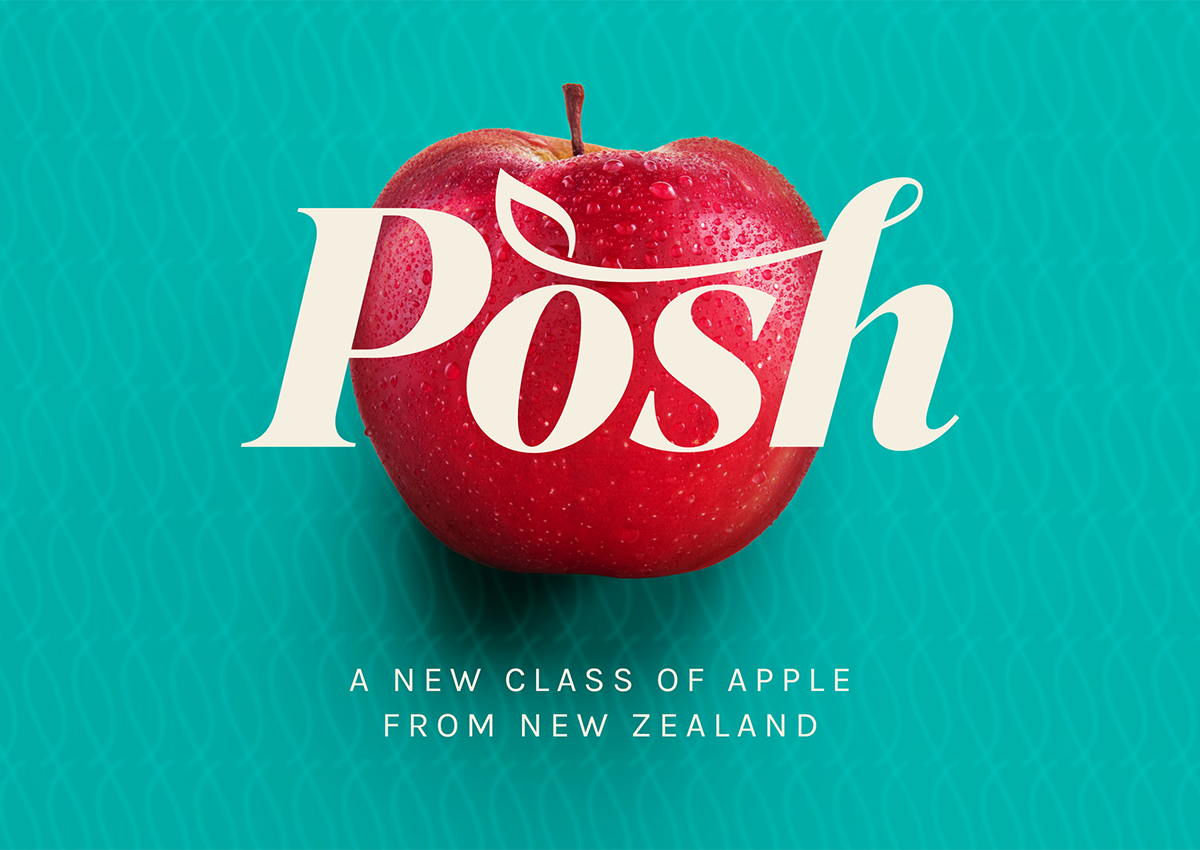 Next Generation Apples has today launched Posh™, one of the latest global premium apple varieties to be developed through Aotearoa New Zealand's world-class breeding programme, run by Plant & Food Research and commercialised by Prevar.
What makes this apple so 'Posh'? Visually it's a classically beautiful apple – very large, round and bright red, with tiny lenticels. Inside the texture is more refined and delicate than a standard apple. While smaller apples are popular as an on the go snack, the large size of Posh™ is perfect for gifting, or to cut and share between loved ones as a healthy indulgence.  
The first container of Posh™ arrived in Guangzhou market this week, with small commercial volumes available from Taylor Corporation and Golden Bay Fruit.
Posh™ joins Next Generation Apple's edgy Sassy™ apple which has delighted consumers with it's satisfying crunch and attitude. The pair are complementary; while Sassy™ is a medium sized apple with a dense crunch, block red colour and elongated shape, Posh™ is large, classically round with a delicate texture.
"With its distinctive texture and excellent quality, Posh™ has a unique place in the wider portfolio of premium apples from New Zealand" says Tony Martin, Chief Executive of Prevar.
The Posh™ apples' parentage consists of Honeycrisp and Sciros. "What's really interesting about Posh™ from a grower perspective, is that it has the sought-after delicate texture and taste profile of Honeycrisp, but is far easier to grow" says Next Generation Apples Chief Executive, Evan Heywood, "part of the new variety development process includes cross breeding varieties to try to phase out inherent defects while improving tastes and looks, in this case Plant & Food Research has delivered on all three. The yield per tree is also high due to the large fruit size and good colouration."  
Ethnographic research in target markets Vietnam and China confirmed that consumers love the look of this classy apple and noted that it's perfect for gifting due to its large size and bright red hue.  
Next Generation Apples is the global exclusive license holder for growing & marketing the variety, and has planted 50 hectares to date among their own growers. Next Generation Apples is also seeking expressions of interest from independent growers to be part of the commercial growing pilot.