Company | Fruit | In The News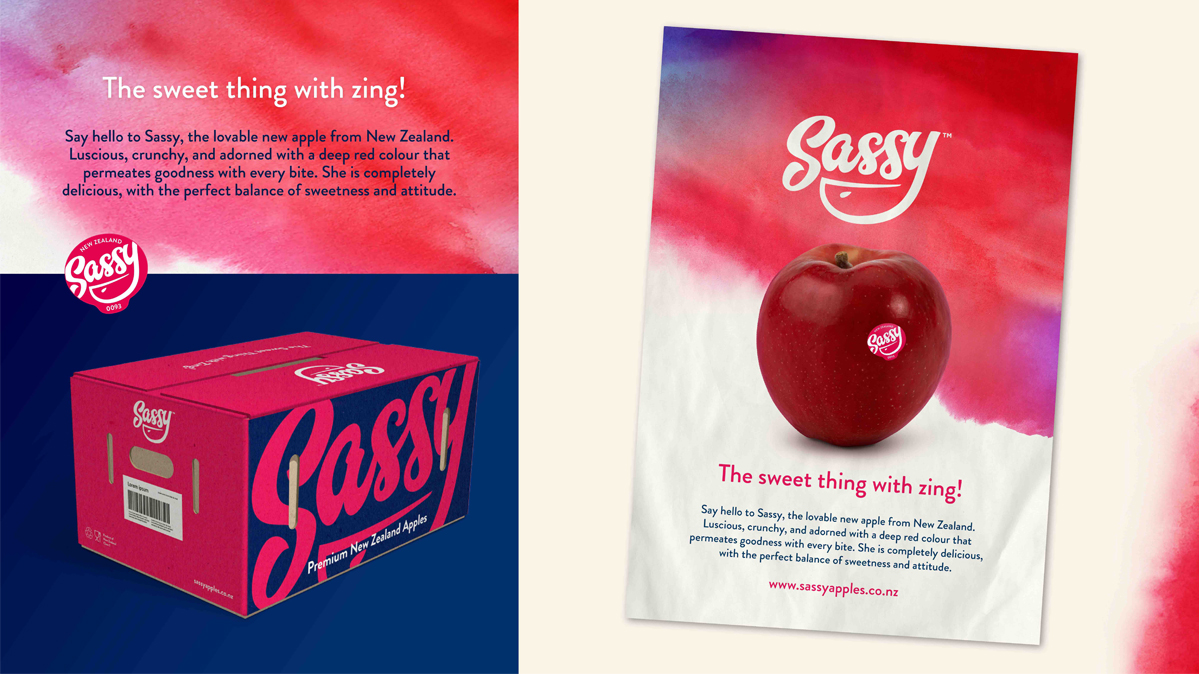 We are thrilled to launch a stunning apple variety, Sassy™ – the new sweet thing with zing.
Pegged to be a major hit this season, this apple has incredible crunch, a balanced palette, strong health benefits and an edgy personality.
"Sassy™  is luscious, crunchy, and wrapped with a deep red colour that permeates goodness with every bite," says Evan Heywood, from Next Generation Apples who own the global licensing rights.
"Its unique conical shape and intense ruby colour give Sassy™ an edgy personality. Excellent firmness gives the apple a snappy crunch that lasts months after harvest. This fruit is completely delicious. The perfect balance of sweetness and an attitude we call 'zing'" says Evan.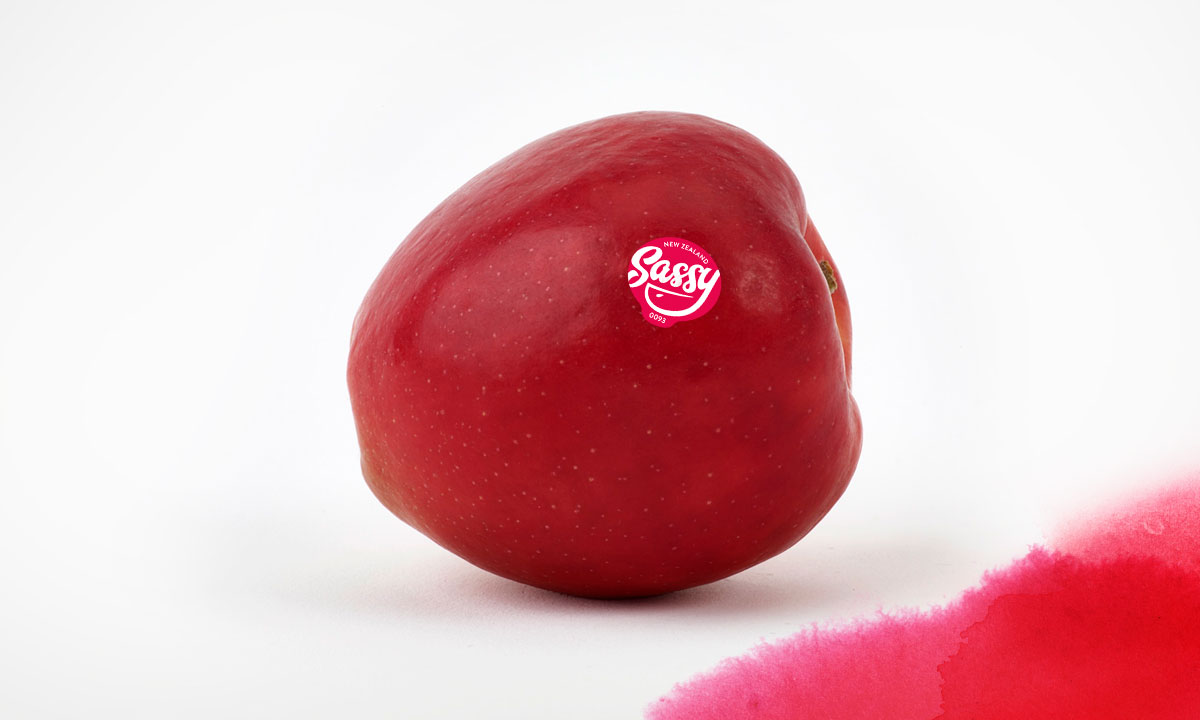 Sassy™  is an entirely new variety developed by New Zealand's crown research organisation Plant and Food Research (PFR), and commercialised by Prevar New Zealand. This striking apples' parentage consists of Scifresh, Fuji and Sciros.
Next Generation Apples, a collaboration between New Zealand-based growers Taylors and Golden Bay Fruit, have drawn on their years of experience to bring this new variety to the market.
Small volumes grown in Nelson and Hawkes Bay will be available for sale in selected retailers in China and Vietnam, and as samples for interested growers, with volume ramping up in the next few years.