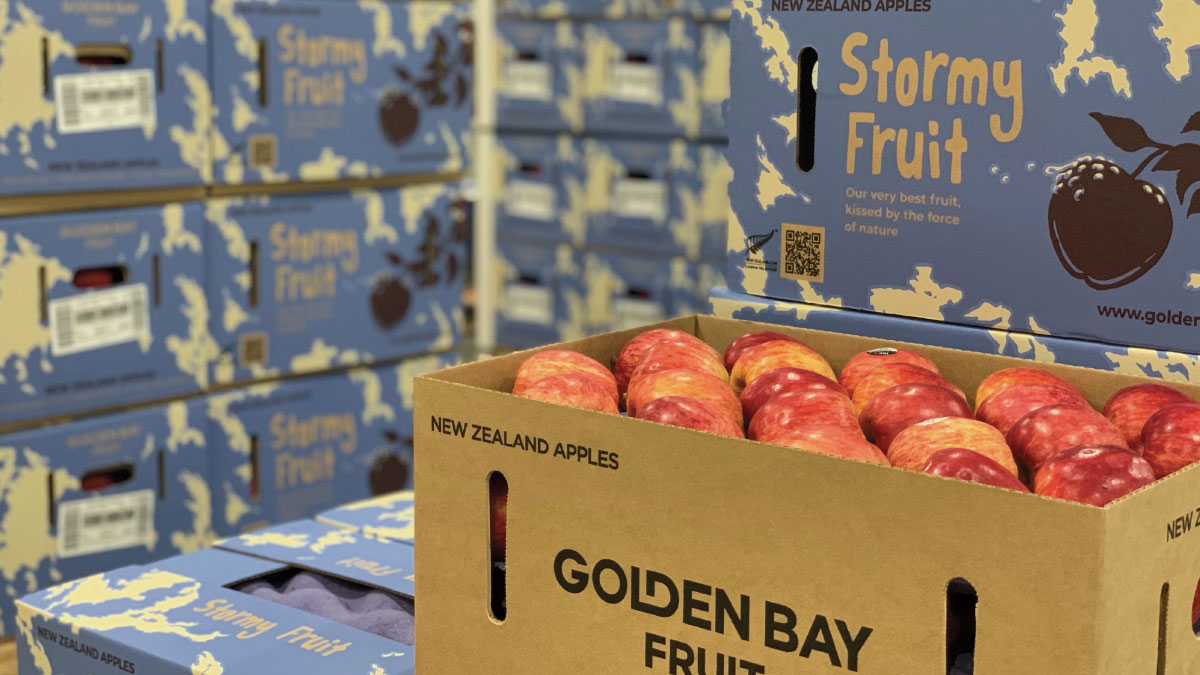 Sometimes nature leaves its mark.
On Boxing Day 2020 a major hailstorm hit our orchards, severely damaging much of the fruit, reducing the quality and ability to market.
This gave us another opportunity to find a solution. While other growers lost 100% of their future income, Golden Bay Fruit has shown leadership, launching the new brand "Stormy Fruit".
This innovative approach will ensure a much better return to our growers than juicing all the damaged fruit and reduce the impacts of processing.
Stormy Fruit is our very best fruit that has been kissed by the forces of nature, leaving marks on the skin caused by wind, rain and hail.
While it may not look perfect on the outside, Stormy Fruit has the same taste, nutritional value and eating experience as premium quality fruit – for an excellent price.
As nature will continue to present cosmetic challenges to our fruit from sunburn to hail damage, Stormy Fruit is now a Golden Bay Fruit brand that is here to stay.
Local Nelsonians can purchase our Stormy Fruit products online at https://stormyfruit.com/.